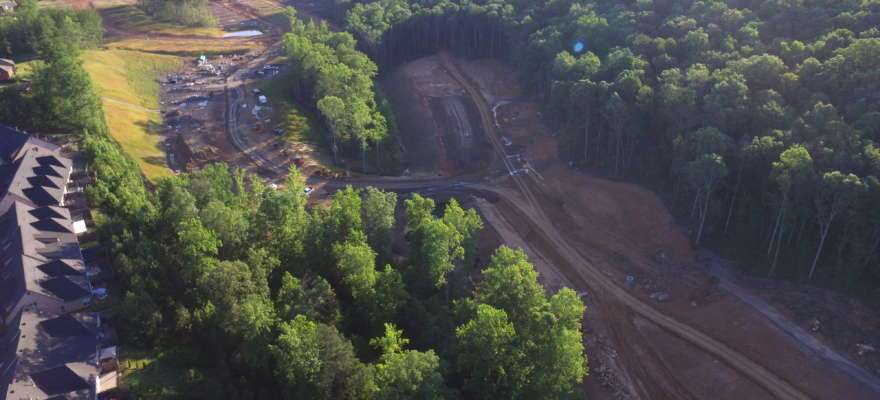 June 14, 2017
Are you a Millennial looking to buy your first new home in Birmingham, AL?  If so, we have great news – our Grants Mill Valley community is coming to Irondale this fall and offers exactly what you are looking for in a new home!
Millennials are settling down and looking to buy a house. With the economy continuing to improve, and home value rising, many Millennials feel that they need to buy now or they are going to get priced out of the market.
According to NAR's Research, Millennials were the largest group of home buyers (34 percent) for the fourth consecutive year. Price Hightower, the president of Tower Homes, builds with this empowering market segment in mind, and his new home developments reflect the needs of the homebuyers.
Affordable Homes Expected
Price Hightower says: "Millenial homebuyers are focused on being able to afford their purchase. They want a property that is well within their budget." Tower offers homes ranging from $190s – mid $400s. Millennials see their new house as a step up from living in an apartment, as well as a long-term investment. Young families want to stay within their budget, and they are more focused on the monthly cost than the selling price. Tech-savvy Millennials are using sites such as RealEstate.com as a helpful tool to help first-time home buyers find a home they can truly afford.
Vibrant Suburbs Wanted
Millennials are looking to buy in the vibrant suburbs, either revived or newly built. Tower Homes had tremendous success with its award-winning community at Montevallo Park in Irondale and continues to develop in the up and coming area of Grants Mill Road in Irondale. Grants Mill Crossing Townhomes and Grants Mill Valley offer exactly what the Millennials are craving in the housing market.
Cookie-cutter Housing is Out
Young families prefer a mix in suburban neighborhoods that includes single family homes, townhomes, condos, and even rental apartment options.
Millennials are moving outside the expensive downtown lofts to the suburbs which can accommodate their lifestyle needs. They want high density housing, short commutes to work, nearby green space, high-end dining options, and opportunities to socialize. Millennials want a strong sense of community, and they want to invest in interactions and experiences, rather than things. They are craving convenience and a tech-enabled community with amenities all which are lacking in the traditional sprawling suburbs.
Home Size & Design Trends Important
Millennials want bigger homes: 2,375 sq. ft. on average, according to the latest NAHB tracking survey, released in March 2016. By comparison, the average desired home size for all buyers is 2,202 sq. ft. For baby boomers, it's 1,879 sq. ft.
Millennials also want outdoor spaces — a deck, a patio, and a front porch — exterior lighting, a shower and tub in the master bath, and hardwood floors on the main floor.
Outdoor Spaces Favored
One big advantage to leaving cramped downtown apartments is moving into a new home with some grassy space and extended outdoor living. Whether it's a porch, patio, or backyard – Millennials like their "breathing space." New housing developments are trying to accommodate this trend and often incorporate parks, green spaces, and even gardens into the common areas.
New Construction Homes Preferred
Another important thing for Millennials is the quality and convenience of their home and their home ownership. Home buyers in their late 20s and early 30s prefer a new home over a fixer-upper. Price Hightower says: "In Tower communities, we often see people who were looking to buy a fixer-upper in Crestwood or Avondale neighborhoods, but ran into potential costly renovations of the homes built half of the century ago. Tower offers new construction with an option to customize your new home and with a year warranty. And that is an ultimate benefit many home buyers are looking for!"