Touring a Tower home just got easier. We're excited to announce that self-guided tours are now available thanks to our new NterNow smart lock system. That's right! You can come out for an in-person tour and maintain a safe social distance. We've rolled our new NterNow locks out to two properties in beautiful Woodridge, with potential plans for more neighborhoods. Looking for a home in Gardendale, Alabama in the $240s? Find out what's waiting when you go for a self-guided tour in Woodridge!
Taking Your Tour With NterNow
When you drive up to either of our NterNow smart lock locations, you'll notice the orange NterNow sign outside. You can call or use the app to gain access. Download the NterNow app from Google Play or the App Store. Create an account following the onscreen instructions. Alternatively, you can call the number on the front door and an operator will verify your identity and let you in!

1368 Woodridge Place
A beautiful Browning floor plan, this home has 4 bedrooms and 2.5 bathrooms. An elegant 2 story foyer greets you on your tour, with plenty of natural light and a beautiful, open staircase. The first floor has a spacious open living area, with a connected family room and kitchen. The kitchen is great for entertaining, with a generous island and a large dining space. Also, you'll find the master suite on the first floor. With oversized vanities, a huge shower, and a walk-in closet, you'll love spending time here at the end of the day.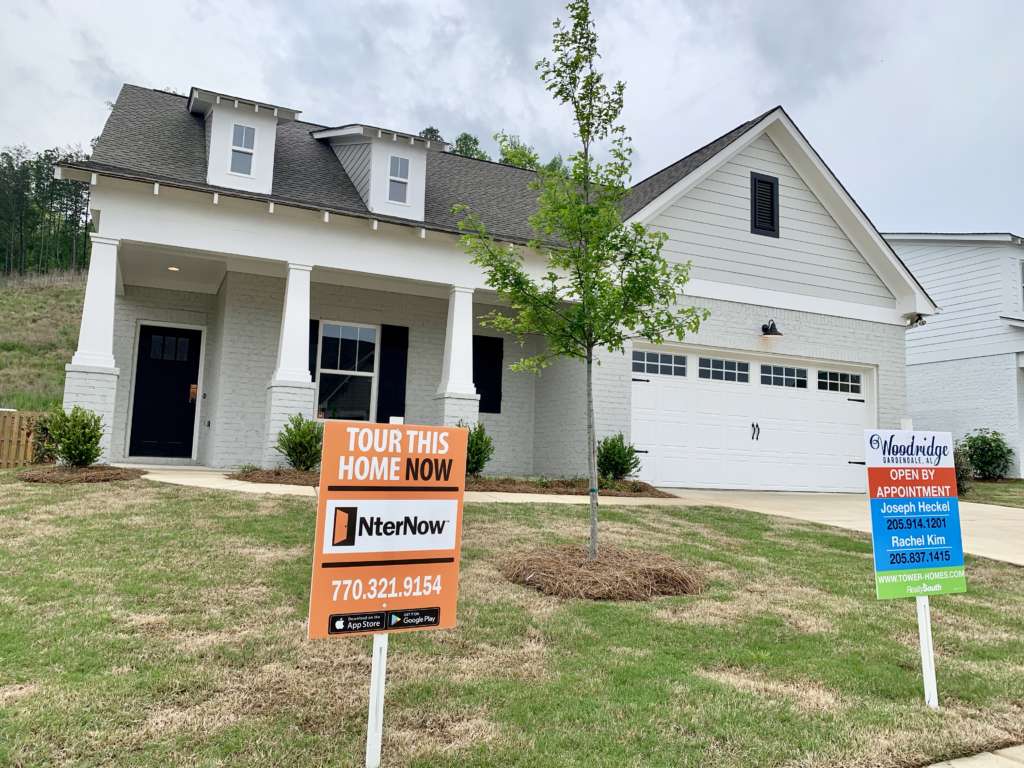 1364 Woodridge Place
The Hamilton floor plan is a favorite in Tower Homes communities, and you'll discover why when you tour it. Another master on the main floor plan, there are some striking design details in this home. Quartz countertops, painted cabinetry, and stainless steel appliances make the kitchen absolutely stunning. The master suite features a tiled shower and beadboard trim around the mirrors. With 4 bedrooms and 3 full baths, there's space for everyone in this home.
Come Tour, No Matter What Day!
You can come take self-guided tours of these beautiful homes in Gardendale with NterNow! You still have the opportunity to find the perfect home in the $240s near Birmingham. Reach out to us with any questions, and then come visit Woodridge to see what's waiting.