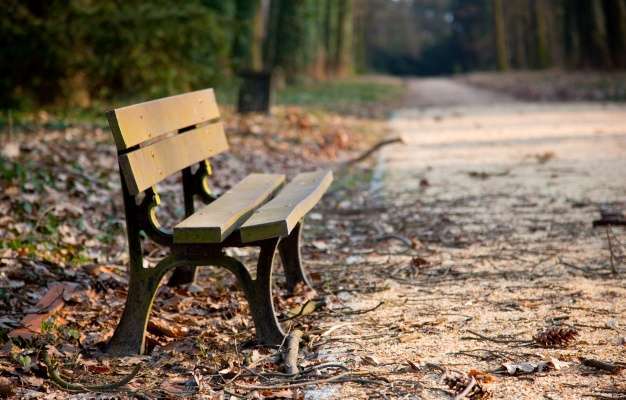 April 21, 2017
Join us for an informative interview about "Benches for Beacon Park in Irondale" with local area organizer, Ron Bishop. We hope you'll take the time to learn more about how you can support this local Irondale community project. At Tower Homes, we want to help spread the word about various opportunities residents have to make their metro Birmingham neighborhoods and parks more beautiful.
Tell us more about the Benches for Beacon Park in Irondale.
The Benches for Beacon Park fundraiser is a grassroots effort to get the community involved in a city project. We as citizens are ultimately responsible for the health of our city. By doing a small project like this, we hope to have more community engagement in the future.
Where did you come up with this great improvement idea?
Several people over the years have expressed the need for seating (especially in the playground area) at Beacon Park. When I saw a recent post on a local social media page about it, I decided that this would be an excellent community project. I posted a message asking if anyone would be willing to meet to organize a project for benches. It got quite a few positive responses, so we met at the park on Saturday morning and came up with a plan.
What's the fundraising goal for this project and how can folks contribute?
The goal of the project is to raise at least $4000.00 that will be presented to the city as funds to place benches in the playground and around the walking track. We have suggestions on where the benches could be located, but Public Works has the final say as to where they can be located. People can help by visiting the GoFundMe page and contributing any amount they can. We hope this will get more people to start and plan their own Community Projects. The more people we can get active in the welfare of our city, the better.
What are your favorite things about Irondale Community?
One of the things I like the most about the Irondale Community is the small-town feel it delivers. A place where people can easily get to know their neighbors. Furthermore, we are geographically located in one of Birmingham's most convenient locations. The downtown Birmingham district is a 10-15 minute drive down Crestwood Blvd/4th Ave south. Interstate access from Irondale gives you a 15-20-minute drive to most locations on Hwy 280. You're basically 10 minutes away from the Leeds/Moody area, and an easy 5-minute drive over to Trussville. I really enjoy all that and more.
What is your vision for Irondale in a near future?
I would like to see Irondale as the next "go to city" in the Jefferson County area. We have new neighborhoods being built thanks to homebuilders like Tower Homes. Plus there's plenty of revitalization efforts to existing properties that will hopefully bring in more area residents. New residential construction and fixer-upper projects make Irondale even more attractive to local business amenities – places like grocery stores, restaurants, and entertainment venues. With an active community and a city government that is focused on doing what is right for the city, we can have the public amenities that attract people to the surrounding areas. If you would like to contribute to the Benches for Beacon Park project today, please click here.