Living in a brand new Tower home in Birmingham, you might find yourself the proud owner of a backyard patio or deck! This space is the perfect place to gather friends and share delicious food and good times. Summer is the ideal time to enjoy your outdoor space – so today we're bringing you 5 grilling ideas for making the most of your new patio. Still looking for your dream deck? Call us – we can show you homes with the outdoor spaces you're looking for.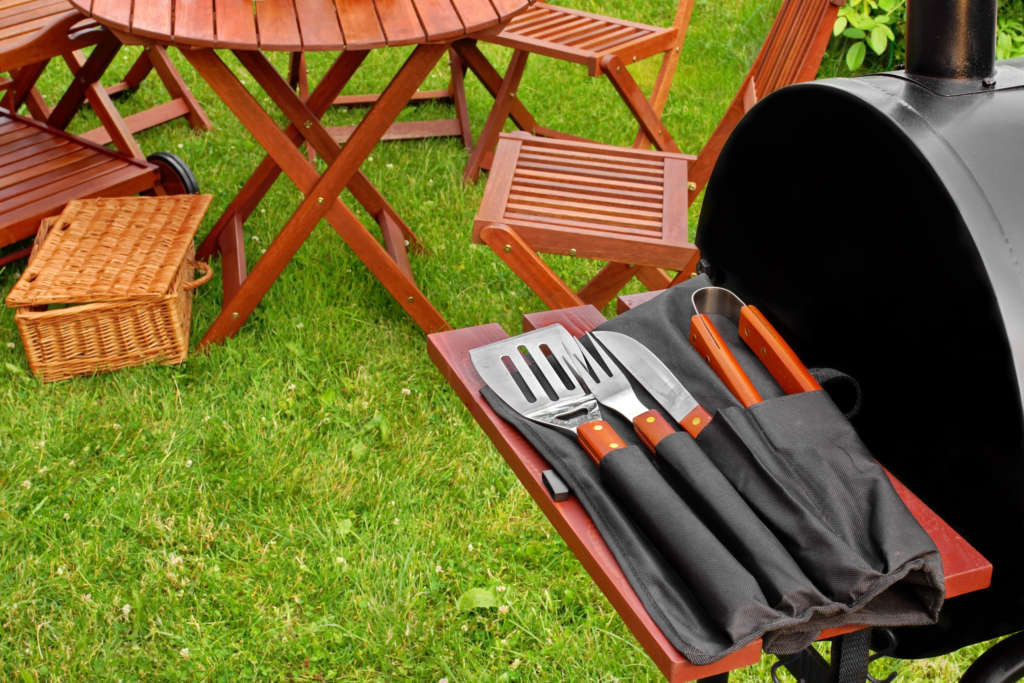 Grill Smarter and Harder
First, you'll want to equip your grill setup. Along with the grill comes a few tools – tongs, a spatula, and something to clean with. Be sure to stick to metal implements for the actual cooking of course. When it comes time for cleanup, though, a wire brush may not be your best option. It has been found that these brushes can scratch and even leave metal pieces behind on the grill. Some people prefer to scrape after cooking with a wooden paddle – we've found that a grill brick is also a fantastic choice.
Cooler Coolers and Tables
In, out, back to the kitchen, to the fridge, back to the patio – stop all the back and forth with the right equipment. A grill table adds extra space, while a cooler lets everyone relax without the need to head back inside just to grab another drink. Though, you'll want to make sure it all coordinates – a camping cooler won't cut it. There are refined cooler carts and stealthy ottoman/coolers to pick from, and you're only limited by your imagination when it comes to your grilling table sidekick (though "easy to clean" is a pretty good criteria too).
Take Your Pick of Outdoor Seating
Outdoor seating is a huge consideration! Who will you be inviting, just an intimate group of friends or the whole clan? If it's a small group, set up your seats and table on the patio itself. If you're bringing in everyone, consider a more dramatic arrangement, like a dining table and chairs set up on your back lawn. Whatever you choose, make it beautiful for lasting memories
"Post-Production" – Easy Outdoor Lighting
Creating the perfect grilling atmosphere means lighting up your space. String lights are gorgeous, but installing a post just for lights might be a bit dramatic. We've found plans for planter-based posts that are perfect for hanging your lights on, with no alterations to the deck necessary.
A Deck for All Seasons
Two important accessories will help you keep the weather at bay, no matter the season. Standing patio fans are a great idea, circulating air around your deck and keeping everyone cool. In the cooler months, it can still be enjoyable to grill outside – and so a gas-powered patio fireplace is the perfect choice for cold weather entertaining.

Create Your Dream Deck
These ideas will help you create a perfect patio or deck for grilling here in Birmingham. Call Tower Homes, and we can help you find a community that's got the outdoor space you're looking for. We design beautiful homes for the life you want to lead – see for yourself and tour today!