As the warm rays of the sun finally beckon us outdoors, it's time to transform our porches and patios into inviting havens for summer relaxation and entertainment. Decorating your outdoor space at The Grand for the season can elevate your summer experience. From vibrant colors and cozy seating to refreshing greenery and ambient lighting, there are countless ways to infuse your outdoor oasis with the essence of summer. We've compiled some tips that will help you create a welcoming and relaxing outdoor space in your new home.
Choose a Theme
Select a theme or color palette that represents the essence of summer. It can be vibrant and tropical with yellow and green motifs, coastal and nautical, allowing for blue decor and braided rope designs, natural and rustic incorporating stones and clay flower pots, or maybe the classic Southern style with Alabama flavor– think wicker furniture, rocking chairs, and magnolia trees. By doing this, your decor choices will create a cohesive feel and truly reflect your personal style.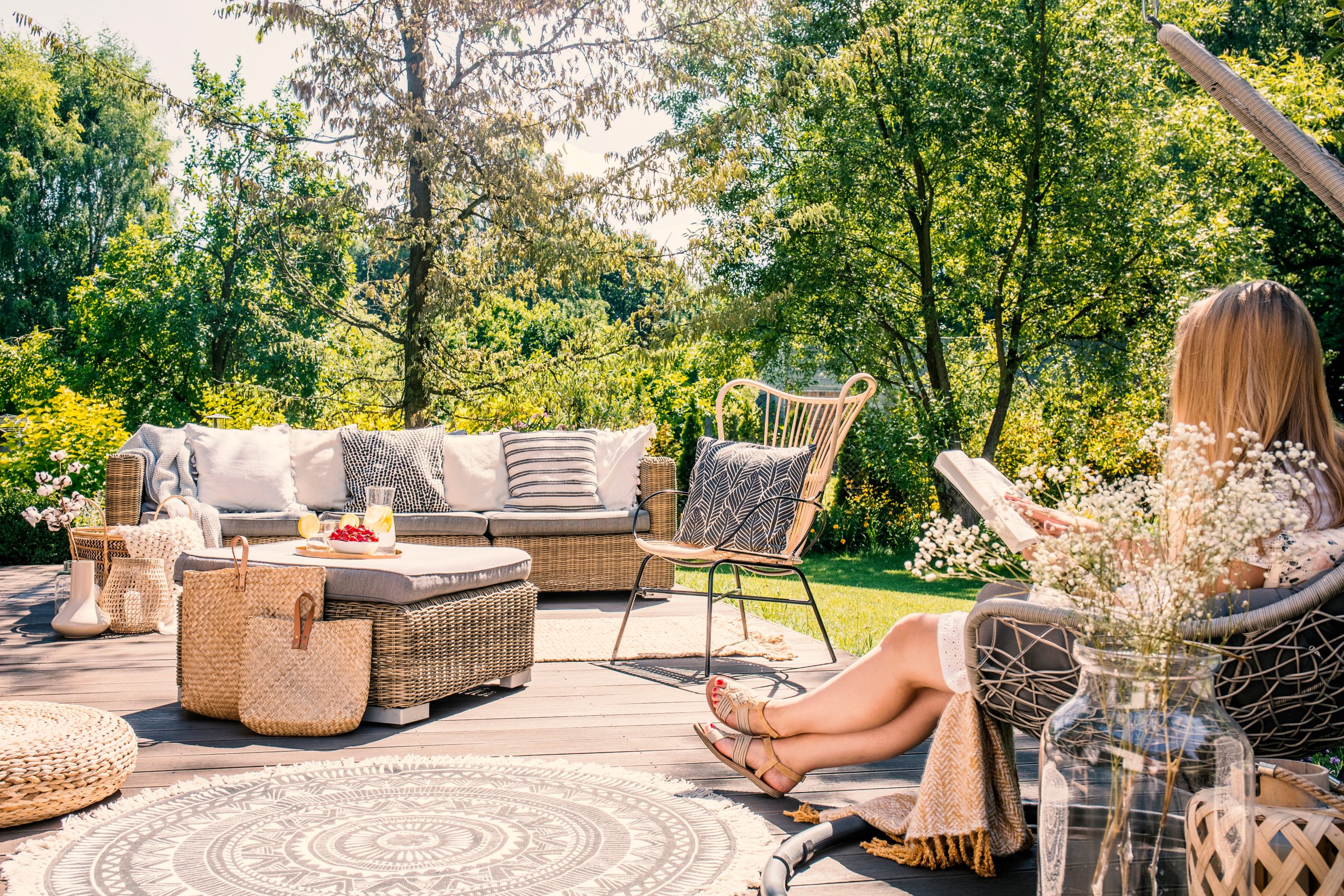 Comfortable Seating 
Invest in comfortable seating options such as large lounge chairs, cozy hammocks, or outdoor sofas with tons of space. Opt for weather-resistant materials like wicker, teak, or metal with waterproof cushions for durability in bad weather and extreme temperatures. 
Outdoor Rugs
Add a splash of color to your relaxation area with a patterned outdoor rug. It not only defines the space but also adds texture and character. The right rug can be a focal point and a conversation piece that sets your space apart from the rest. Similar to your seating options, look for rugs made of durable materials like polypropylene that can withstand outdoor conditions.

Greenery and Plants 
Bring life to your porch or patio with vibrant plants and flowers. Use potted plants, hanging baskets, or vertical gardens to add greenery and create a fresh atmosphere. Popular plant varieties like the Florida Anise, Honeybush, and Tangerine Beauty Cross Vine are grown often In Birmingham, Alabama home gardens.  Don't forget to:  
Choose plants that thrive in your specific climate. 

Decide if you want a low or high-maintenance garden. 

Grow pest-tolerant plants that have evolved and are resistant to harmful insects.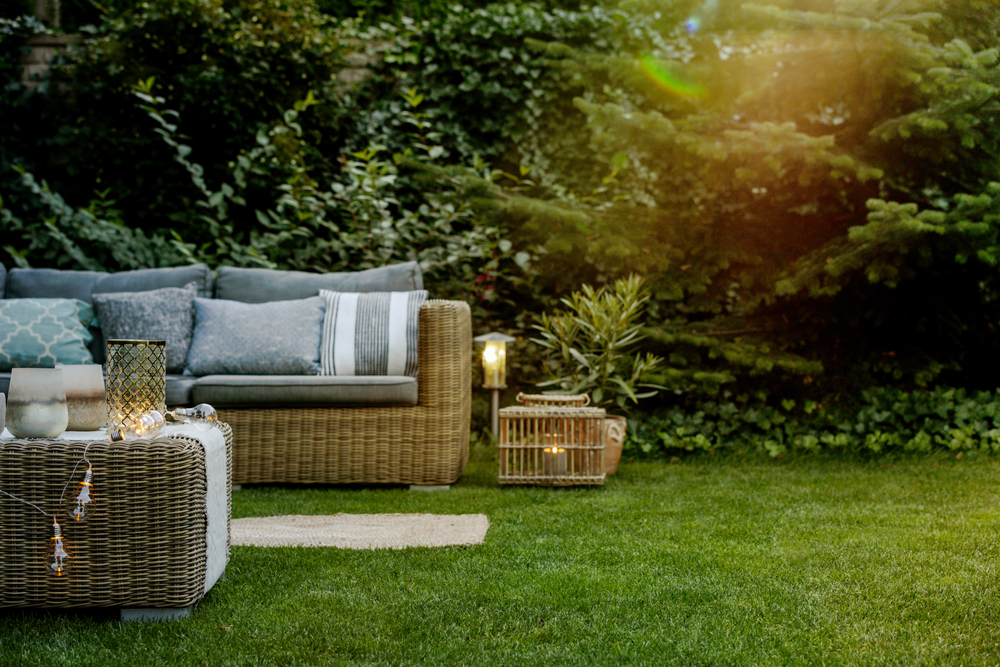 Lighting
Install soft lighting to create a cozy and inviting ambiance year-round. Bright string lights, lanterns of different sizes, or energy-efficient solar-powered fixtures can add a touch of magic to your outdoor space. Consider using fragrant candles or flameless LED candles for a faint, warm glow. Don't be afraid to add lights to bushes and potted trees you may have planted around your property for an extra pop of personality. 
Outdoor Accessories 
Enhance the visual appeal of your porch or patio with decorative accessories such as colorful throw pillows, creative outdoor artwork, wind chimes, bird feeders, or sculptures. These small accents can elevate the overall design and reflect your personal style from afar.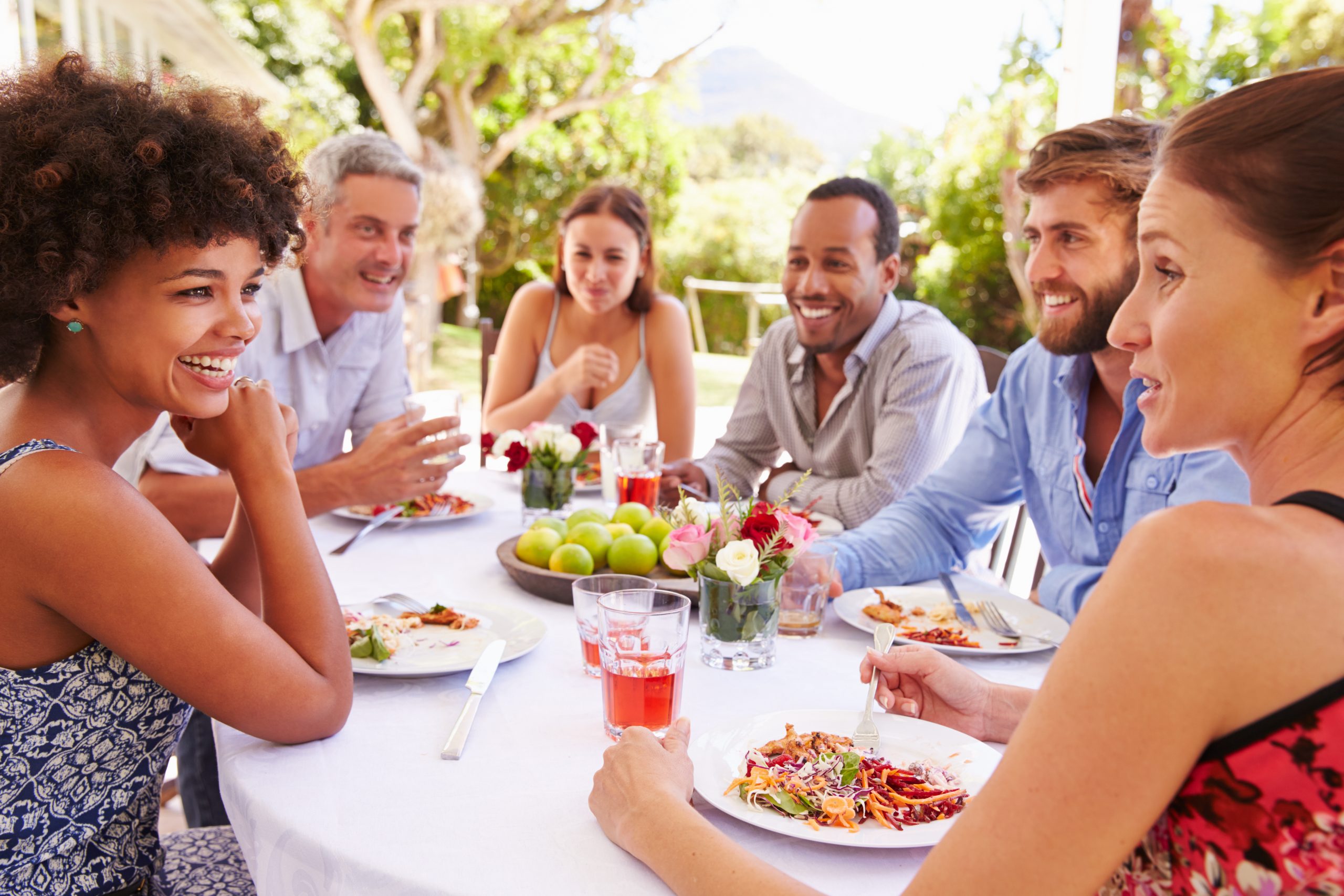 Entertainment and Dining Areas
Create an inviting space for outdoor entertaining and dining. Set up a dining table, comfy chairs, and a bar cart for hosting summer gatherings. Consider adding a grill or a fire pit to enhance the outdoor cooking experience and make your get-together one your guests will love. 
Insect Control
Lastly, don't forget about using citronella candles or torches to keep bothersome insects away. This added detail will ensure your outdoor spaces are enjoyable and comfortable for you and your guests.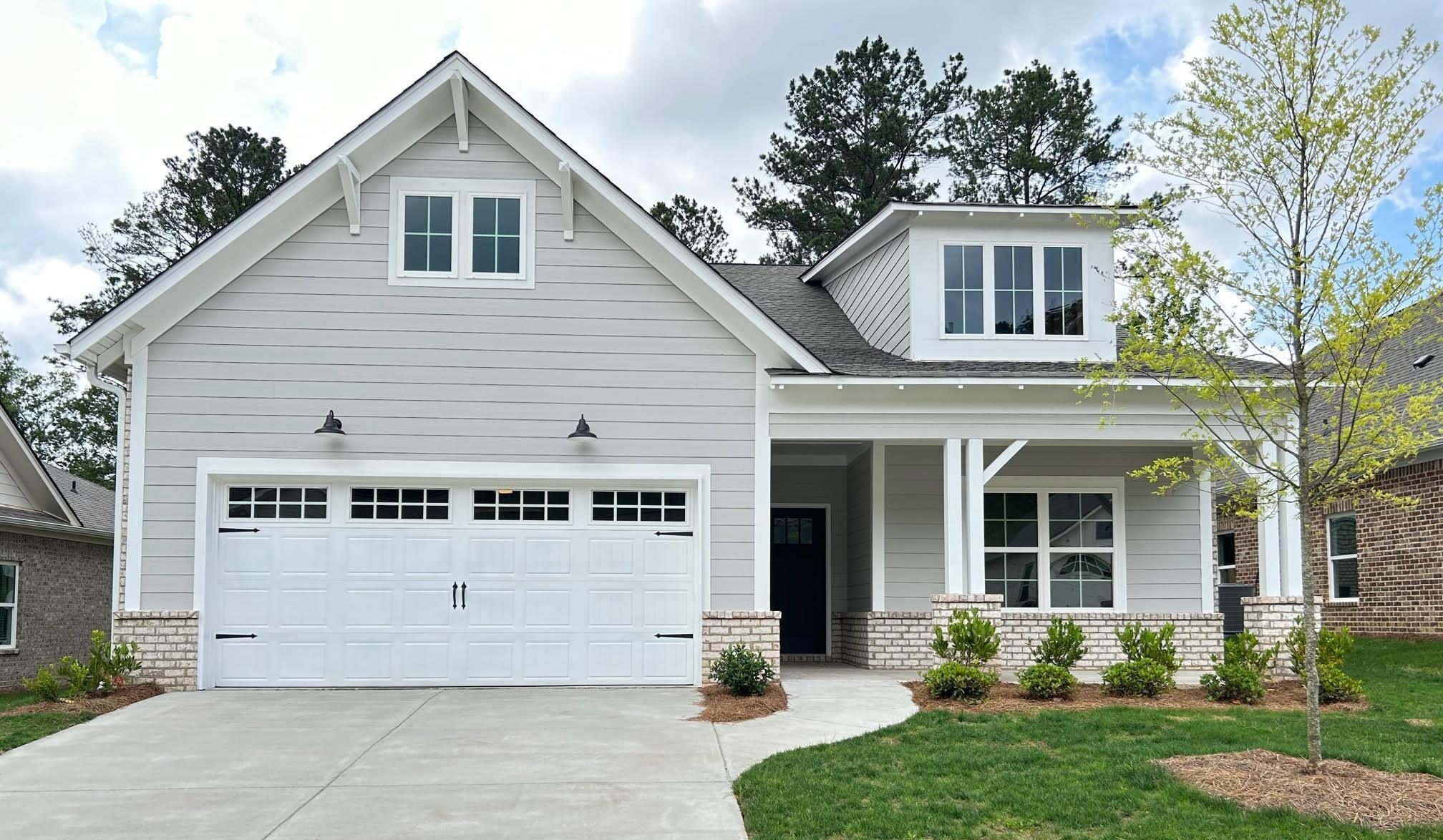 Remember, the most important thing is to create a space that reflects your personal taste and suits your needs. Have fun with the process and enjoy your beautiful porch and patio all summer long! While you're looking for the perfect home to customize, be sure to check out our many design options in our state-of-the-art Design Studio. Premium materials, custom colors, built-ins, and designer fixtures and finishes are all available (per home). Providing a great starting point before adding personal touches that make your house a home is our specialty!  
Contact an agent today for more information on available listings around Birmingham, Alabama at The Grand.