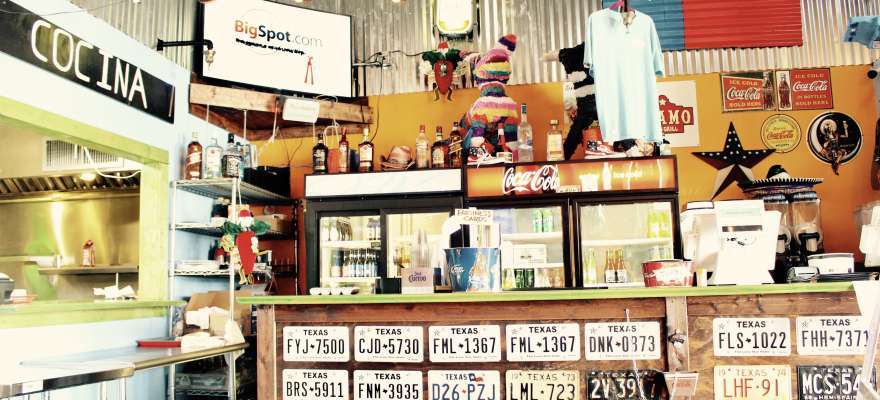 April 4, 2017
Have you heard about the new Mexican restaurant near Grants Mill Crossing in Irondale yet? Located just a few minutes away from our brand new Tower Homes, the Alamo Bar & Grill is a great new place in Grants Mill Station. They recently opened their local business for Irondale & metro Birmingham residents to enjoy. Word of mouth about their delicious cuisine is spreading fast and that's bringing Mexican food fans to this new restaurant in Irondale.
New Homeowner and Restaurant Owner
We first met Rafael, the owner of Alamo Mexican Grill, during his design appointment at the Tower Homes office a couple of weeks ago. This week, we had the opportunity to visit his restaurant after an onsite meeting for the Grants Mill Crossing model home nearby.
Great Location, Great Food
The Alamo Mexican Grill is located in Grants Mill Station right across from Sam's Club. Look for the train parked right in front of the restaurant, you can't miss it. The Alamo offers a Tex-Mex style menu and drinks, combined with a unique Mexican dining experience so they are all equally enjoyable. Rafael and his team are committed to bringing the best of Mexican street food to metro Birmingham. He proudly states, "We scoured taco trucks & Mexican street food across Texas & brought it to the beautiful city of Birmingham, Alabama."
Artistic Style, Traditional Menu
The interior of the restaurant is decorated with lots of hand-made artwork by the owner. Two garage-style windows bring in fresh breezes and allow for unique Irondale views of the historic train and nearby attractions. At Alamo's, you will find traditional menu items such as tamales, homemade tortillas, or Alamo's signature 14-inch monster burrito named " The Cannon". Irondale's residents are already talking about this place, so stop by soon and tell Rafael that Tower Homes sent you.
Future Plans for Irondale Business
Rafael speaks with passion about his new restaurant and its convenient Irondale location. He is planning to add an outdoor patio with lights, as well as live music as his business grows. He is confident that people will travel from the nearby neighborhoods of Crestwood, Mountain Brook, and even the City of Trussville to experience a taste of Tex-Mex in the heart of Irondale.
Great for Our New Homebuyers
Residents in the Irondale area now have another local dining experience available to them and that's great for new homebuyers. Knowing that Grants Mill Station is only minutes away from our new homes available in Grants Mill Valley and new townhomes offered in Grants Mill Crossing, we're sure Rafael's new restaurant will have plenty of happy local homeowners.