Life is so much sweeter when everything you could want is right at hand. Whether that means the quietly exciting life you can find just outside Birmingham in Trussville, Alabama, or the convenience of living in a ranch-style home, you can have them both in our community, Halcyon! We have ranch homes ready for your ideal lifestyle – and that includes opportunities for creating a space all your own with customization. Whether you're building brand new with us, or picking out a home that's already underway, we have two ways you can customize your new ranch-style home. Here are the ranch floor plans you can find here in Halcyon, and how you can make them your own no matter which one you choose.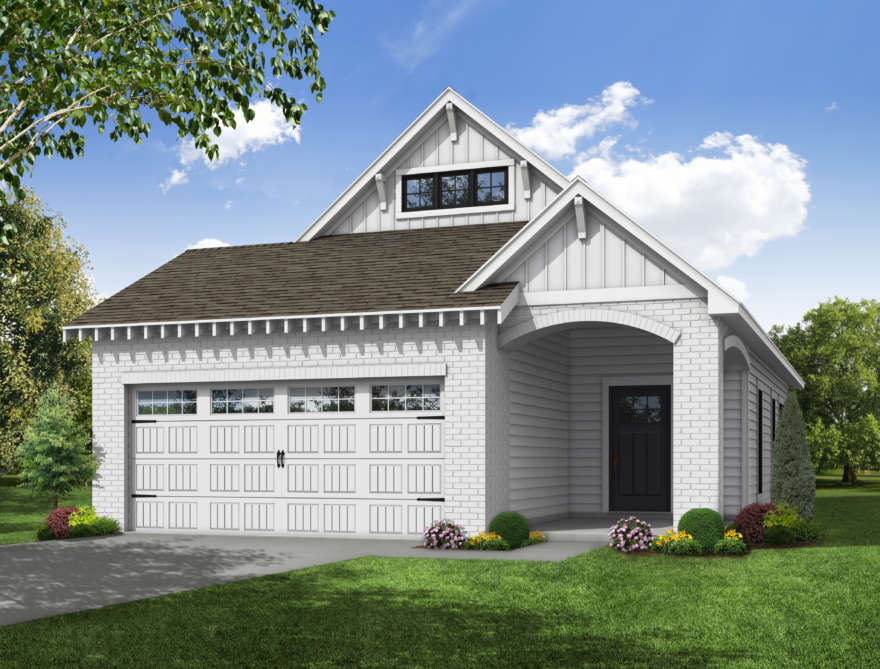 Ranch-Style Homes in Trussville
A characteristic quality of the ranch style is one-level living. We have three floor plans here that keep your entire home, owner's bedroom and all, on one floor. The Ashfield, The Avondale, and The Bradley are our ranch-style homes in Halcyon. And, with 3 bedrooms and 2 bathrooms each, these layouts have plenty of space to create the life you want! Standard features they share include open-concept designs, granite countertops, subway tile, hardwood floors, cozy fireplaces, and more.
The best way to see how each one differs is to reach out to our agent here in Halcyon. They can speak directly to the lifestyle each home offers, and can even set up a tour so you can see our model home for yourself. Once you've experienced what life can look like here, it's time to decide what your new home will include! If you decide to build a brand new home with us, that means a visit to our Design Studio for customization.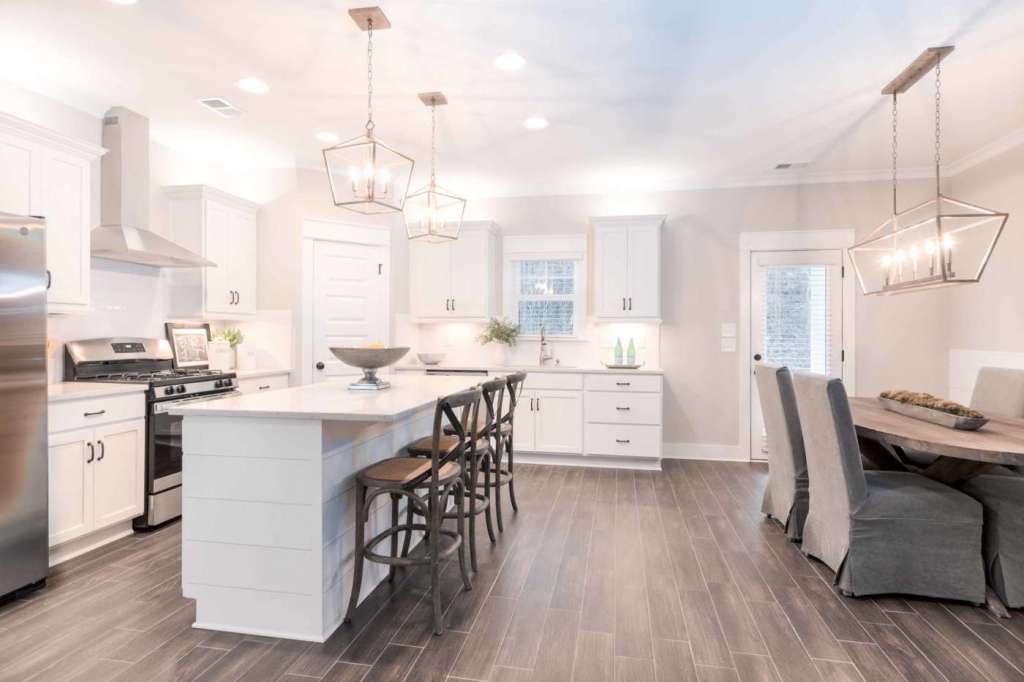 Customizing Your Home Before Construction
If you're building new in Halcyon, or you've chosen an inventory home at certain stages of construction, you could make a wide variety of selections in our Design Studio. Exterior and interior finishes like brick, stone, tile, paint, shiplap, and countertop options can be coordinated to make a powerful visual impact. And, when you bring your own design inspiration, our design experts can better help you create the space of your dreams. Functional details like hand-picked fixtures, barn doors, and premium appliances will elevate your day-to-day living and impress guests – so choosing carefully from these options is key. Customization through our Design Studio is only available at select stages of construction, though – so reach out to our agent to learn about what's possible.
Customizing Your Spaces at Home
Once you're home, there are still opportunities to create the space you want! All of the ranch-style floor plans in Halcyon feature three bedrooms, and that can mean extra space for smaller families. An extra bedroom is like a blank canvas – and you can create just what you want to include in your new lifestyle.
A home office is simple to create by adding a desk and bookshelves – and it will give you a separate space so you can shut the door and fully disconnect from work at the end of the day.
Home gyms are becoming more popular, and with workout mats, your favorite cardio machine, and a bench with some dumbbells you could get the workout of your life from home.
Or, a classic option, you could build the media room of your dreams with seating and a big screen or projector – perfect for hosting game days and movie nights.
Limitless Possibilities in a Convenient Layout
Your new home journey could lead you to a convenient ranch home in an amazing location in Trussville. Even better, you could build it into a true dream home by customizing before and after it's completed. It's all possible in Trussville at our new neighborhood Halcyon. Reach out to an agent to get started, and discover the ranch-style home that's waiting here for you.