The twinkling lights, the cozy warmth of a fireplace, and the scent of freshly baked cookies wafting through the air—there's something undeniably magical about the holiday season. And what better way to add to that enchantment than by moving into a new home at The Grand just before the festivities begin?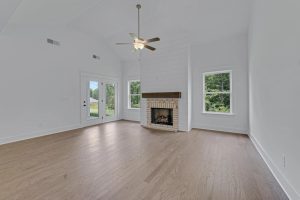 Unwrap the Gift of New Beginnings:
Picture this: you and your loved ones nestled in your new home, surrounded by the laughter and joy of the holiday season. It's more than a house; it's a canvas for your family's story. Moving into a New Home before the holidays gives you the chance to craft a cozy haven, one where the magic of the season echoes through every room.
Create Heartfelt Traditions:
From decking the halls to trimming the tree, every holiday tradition feels all the more special in a new home. Unpacking cherished ornaments and twinkling lights becomes a shared family adventure, setting the stage for traditions that will last a lifetime. Imagine the warmth of hot cocoa by the fire in a space that's truly yours, creating memories that will be woven into the fabric of your family's history.
Beat the Rush, Bask in the Comfort:
By moving before the new year rush, you'll secure not just a home but a head start on your dreams. Your cozy home awaits, free from the hustle and bustle of the busier moving season. Take advantage of the quieter market, finding a space that resonates with your heart without the frenzy of the post-holiday rush.
Warm Welcomes and Year-End Benefits:
Settling in before the year concludes ensures that your new year starts on the coziest foot. Plus, there might be financial perks too! Chat with financial professionals about potential year-end tax benefits to sweeten the deal, creating a win-win for your heart and your wallet.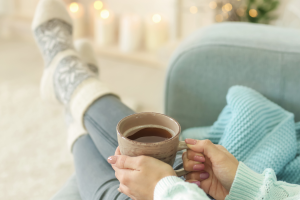 Crafting Your Perfect Holiday Story:
Moving into a new home before the holidays isn't just about finding a house; it's about making a home. Revel in the season's joys, unpacking cherished memories alongside new dreams. Let the cozy glow of your new abode be the perfect backdrop for a holiday season filled with love, laughter, and the spirit of new beginnings.
So, seize the opportunity and embrace the magic of the season by making your new house a home. Create your very own cozy haven, where the holidays aren't just celebrated but crafted into a beautiful tale of family, warmth, and new beginnings.